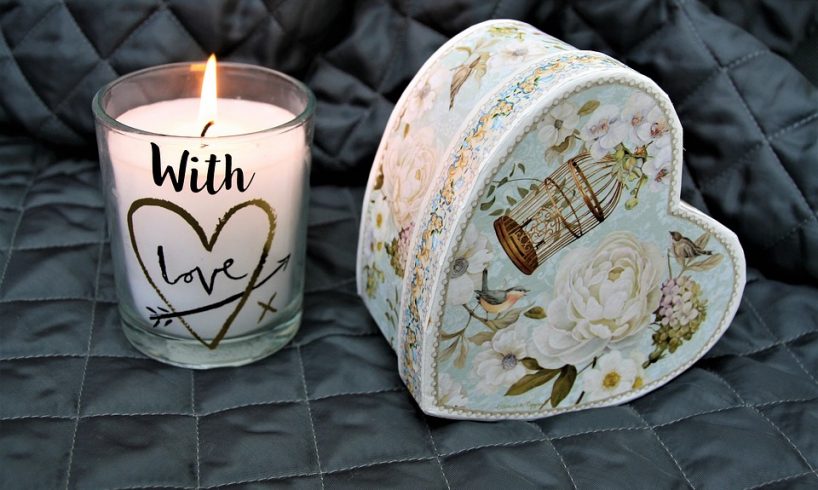 Last updated on September 26th, 2023 at 01:05 pm
It is said that the mind is where everything starts and ends.
Clean your mind is crucial as the state of mind determines several other important things.
Our thinking, judgment, behavior, treatment towards each other, mental energy, ethics, moral values all are set and created within the mind.
It is our mind where ideas are created and therefore implemented through our actions.
It is good for mental health to keep the mind clean.
A healthy mind makes one act accordingly.
Let us discuss how to clean your mind and enjoy a better life.
1. Get a Good Sleep :
Sleeping is essential for restoring our energy.
After a day's hard work both our tired mind and body need a break.
We get able to think and act properly only after the restoration of energy.
So having a sound sleep is very important.
Your mind functions better when it has taken enough rest.
A sound sleep is a key to a fresh start to a day.
Your body is energetic, your mind is full of enthusiasm.
Every day when you wake up, it is an opportunity to start another chapter of life.
Start with gratitude and it will clean your mind with a positive vibe.
2. Meditate :
Meditation is a years-old process to heal many problems related to the mind and brain and to clean your mind.
Meditation is a healing process that cleanses your aura.
The study says that people who are doing meditation for a long time have better-preserved brains than those who do not meditate.
A 20 years-long practice of meditation creates more grey matter volume throughout the brain.
10 minutes of mindful meditation daily can bring much positivity.
Cleaning your mind requires calmness which develops with practice.
Following the right methods of meditation helps you to connect your inner self, improves concentration power, removes stress, anxiety, and mental instability. 
3. Read Good Books :
Good books always are man's best companions.
A good book is equivalent to a thousand friends.
When there are a lot of things running in your mind.
You find it difficult to calm the mind, take a backseat with a good book.
Read it with mindfulness.
Choose a topic that suits your current mood.
Mostly when the mind is stormy, it is better to find a topic that soothes your soul.
Good books are capable of changing how and what you think.
The words are the powerhouse.
They have the power to influence people's brains and minds.
Pick a book from the shelf and have a mindful reading to calm your mind.
4. Pen Down Your Thought :
Writing is a way to express unspoken thoughts.
What we do not express in speaking, we write down.
Often many thoughts occur in your brain and mind.
What if you write that down?
Whether it is a sudden good idea or a brainstorming one, writing gives your thoughts a purpose to be expressed.
Often shy people struggle to speak what they know or what they think.
It is a good idea to jot down the ideas and then write elaborately.
Every thought is not for expression.
Especially when it's an angry one!
If emotions are overwhelming in your mind, instead of breaking them down, write them down.
It will give you a platform to share your expression without letting anyone know!
Habits of writing improve your word power. Clean your mind with your pen.
5. Exercise :
Physical workouts are one of the most effective ways to clean your mind and body.
Exercise boosts the energy level.
As we sweat the extra elements are removed from our bodies.
Our heart rate increases and blood is delivered to muscles.
While exercising our body starts burning calories for fuel.
And it works as an immediate mood booster.
A daily 30 minutes of cardio exercise adds 6 cheerful years to your life.
As you work out, your lungs get stronger.
During cardio exercise, the brain gets signals of some extra push of effort.
Due to the flood of endorphins, you feel psyched and energized.
As the muscles of the body come into active mode, so do the brain cells.
Exercise creates a vibe within that cleans out mental stress to a large extend.
It also helps in having better sleep.
6. Connect to Nature :
As it says, nature has all the solutions within itself.
Every living being is created from and within natural elements.
We humans and our minds are also part of it.
So whenever your mind is upset, go out and try to connect to nature.
Have a morning walk in the morning.
Attain Yoga at the lap of nature.
Breath deeply where there is much green.
Spend some alone time with nature itself.
Sometimes, you do not need to do anything.
Just breathe and be calm.
If that is done with the bliss of nature, that's most effective.
7. Opt for Creativity :
Well, there can hardly be someone who does not love either singing, dancing, painting, or all of it.
Art forms are the best way to express joy, sorrow, happiness, and all kinds of emotion.
When you do something creative, it gives you a sense of belonging.
You create something that belongs to you.
While creating that, You engage your mind in the persuasion of it.
The purposeful engagement removes unnecessary thoughts from the mind, removes negativity, and constructively cleans your mind.
8. Listen to Good Music :
Music therapy is a popular medium to clean your mind.
Music has the ability to change your mood.
Many a time a lot of thoughts roam around your head.
To calm the mind, you can listen to music.
People usually connect to instrumental music before sleeping.
It is a tested method that hearing soothing tunes helps us falling asleep quickly.
Apart from that when you are not doing emotionally well, you can listen to any genre of music you like.
Music is actually an instant mood booster.
So whenever you feel you are stressed, try to listen to music and it will clean your mind immediately to a large extend.
9. Pursue Your Favorite Hobby :
We all have some hobbies.
Gardening, poetry, crafts making, stitching, cooking, and so on.
Our hobbies are the way to reveal our creative side.
Pick any of your hobbies and try doing it.
Your mind becomes happy automatically when your favorite thing is done.
A creation by your own self gives the feeling of being worthy.
Practices like these bring positivity to your mind and clean your mind in a very eventful way.
10. Help Others :
Go out and seek those who seek your help.
In the era of selfishness, we often ignore what really gives us happiness.
Helping others is a great way to feel good about your own self.
Every act of us leaves an impact on our mind.
When you become a little self-less and try to lean your hand for those who need it, it may not give you any materialistic benefit but inner satisfaction.
This sense of satisfaction helps to clean your mind most piously.
You may help a wounded puppy with some medicine, you can help a beggar with a piece of bread, or a lost one to show him the right way to go back home.
In your free time, if you teach poor kids, arrange some classes for them, your inner self will thank you for what you do.
An amazing feeling of goodwill cleans your mind.
11. Forgive and Forget :
If you have a grudge for something or someone for any reason.
Remove it from your mind.
Forgive those who have ever hurt you.
Not for themselves but your own peace of mind.
It takes a bigger heart to forgive.
Carrying the memory of something toxic does harm to our emotional health.
It is of no use.
Rather these blockages the healthy growth of our mind.
Do your own task and forgive and forget them and those that block your healthy habits.
Move on from toxicity, have faith in the bright side of life, and clean your mind for good.
12. Pray and Pay Gratitude :
When you are struggling emotionally.
You find it difficult to concentrate.
Try to connect to God or to the universe.
Pray for what you really wish for.
And then let time follow its course.
Besides that, do not forget to pay gratitude for all you have got even before asking.
As it says, gratitude is the best attitude.
Having a grateful mind irrespective of the situation is a great way to never lose hope.
Our hope is what makes us move forward.
So clean your mind with prayer and thank the universe.
13. Mingle With Kids and Animals :
Charm your mind by mingling with kids and domestic animals.
They are the most playful and loveable creatures.
They do not have a complex mind, unlike we humans.
Time spend with innocent ones is never time wasted.
Animals and kids teach us how to be happy with little things in life.
Playing with them always brings a smile to the face.
It is from your pet, you can experience the most self-less love!
A baby is full of life, he laughs like he has no worries!
If you want to clean your mind go get some time to spend with your loved pet or a kid of your neighbor.
Conclusion :
So these are some amazing ways to clean your mind and enjoy a better life.
Here in this article, we tried to suggest some steps that can lead you towards a better understanding of life.
Following the steps, one can constructively heal himself.
If the article enriches your understanding of the above topic, the purpose of writing would be fulfilled.
Finally, let us know what do you think about this article on clean your mind and enjoy a better life by a quick comment below in the comment box.
---
                                                                     If you want to write for us, check out our Write for Us Page.
                                                                                      clean your mind  FIC: Pixabay