Last updated on June 11th, 2021 at 04:20 pm
In this post, I am going to share a few benefits of Papaya on the human body.
Papaya can make your skin flawless, courtesy of the active enzymes present in it.
It helps reduce pigmentation and controls acne breakouts and wrinkle formation.
Papaya is loaded with antioxidants as its rich in Vitamin A and Vitamin C.
It also contains magnesium, potassium, niacin, carotene, protein, and fiber.
Not just the fruit pulp, even the papaya seeds have many health benefits.
Papaya has several components that are great for your skin as well as your hair.
This is why this fruit enzyme is found in many cosmetics, beauty, and hair care products.
Read this article to know in detail of beauty benefits of papaya for skin and hair along with the recipes.
Skin Care:
Brighten Skin Complexion:
One of the most effective beauty benefits of Papaya is the lightening of your skin complexion.
Whitening of skin may not be possible if you are totally dark from your childhood.
Even after sing expensive fairness creams or makeups skin whitening will be still impossible.
But, it has been proven that papaya makes your skin tone clear and lighter to a greater extent.
Thus, regular application of papaya peels over your skin layer will help to reduce unwanted melanin.
And it also replaces the skin with a fair and beautiful tone.
Rub the fleshy part of a thin slice of ripe papaya on your face, neck, hands, and legs. Allow it to dry, then wash it off with cold water. Do this 3 or 4 times a week.

Another option is to make a face pack by mixing ½ cup of mashed ripe papaya and the juice of 1 lemon. Massage the mixture all over your face and neck. Leave it on for 30 minutes before rinsing it off with cold water. Do this at least once a week.

Also, you can blend 1 cup of green papaya and 1 teaspoon each of vitamin E oil, honey, and plain yogurt into a paste. Gently massage the paste onto your skin. Leave it on for 10 to 15 minutes, then rinse it off with cool water.
The vitamin C in it also helps protect skin cells against sun damage.
Hydrate Skin:
Many people especially ladies have a habit of consuming very little water.
But, this is really harmful to your health.
Your skin will become dry and filled with wrinkles.
But, even if you don't drink water, consuming papaya can easily keep your skin hydrated as the amount of water is available in good quantity over here.
Your skin will stay bouncy and juicy on regular consumption of papaya.
Papaya is rich in water content that helps keep the skin soft, smooth, and moisturized.
When blended properly, it can be used as an excellent Avon Naturals Papaya Smoothies Face Mask to hydrate your skin.
Blend ½ cup of ripe papaya into a fine paste. You can also add a little raw honey. Apply the paste all over your face and neck. Leave it on for 15 minutes, then rinse it off with cool water and pat dry your skin.

Include ripe papaya in your diet. You can enjoy this fruit as it is or blend it with other hydrating ingredients such as watermelon and cucumber to make smoothies.
Wrinkles and Crow's feet:
Papaya's antioxidant properties help reduce the signs of aging like crow's feet around your eyes and wrinkles around your mouth.
Mix a small amount of papaya with olive oil and rub it onto the areas you want it to work its magic. 

Allow it to sit for 10 minutes, then rinse it off with cool water.
Another option is to mix 1 tablespoon of ripe papaya pulp with a little bit of olive oil. Apply it to the affected area and let it sit for 20 minutes. Wash it off with cool water and apply a moisturizer. Repeat every other day.
Goodbye Acne and Pimples:
If pimples and acne have been disturbing you for a long time, this is the time to keep it stay away from you in several ways.
One of the ways is none other than the effect of ripe papaya.
Apply papaya juice on the affected area for just 10 minutes and you will find that doing this every day just eliminates acne.

Or, you can also simply rub a piece of raw papaya gently on the affected skin for 10 minutes. Then, wash it off with lukewarm water. Do this once daily.
To prevent acne, pimples, and blemishes, including raw and ripe papaya in your diet.
Fades Skin Spots:
Having dark skin formed over the skin layer is absolutely an embarrassing situation to many of us.
You must have applied many creams and cosmetics that have bleach and can be harmful to your skin.
Try out the natural papaya and see how well it makes your skin lighten.
The dark skin over the surface can be easily removed with the papaya remedy.
Papaya, honey, and lemon juice mixed are the perfect cure for dark spots and discoloration.
Use this face mask 3 or 4 times a week to reduce spots of any kind.
Hair Care:
Use papaya to get long and healthy hair.
Keep reading to know the amazing benefits of papaya for hair:
Hair Growth:
One of the little-known benefits of papaya.
Papaya has folic acid that helps improves circulation to the hair follicles and promotes hair growth.
Include papaya in your meals and get ready to flaunt long and healthy hair.
Eating the fruit at least thrice a week can help reduce hair.
Controls Dandruff: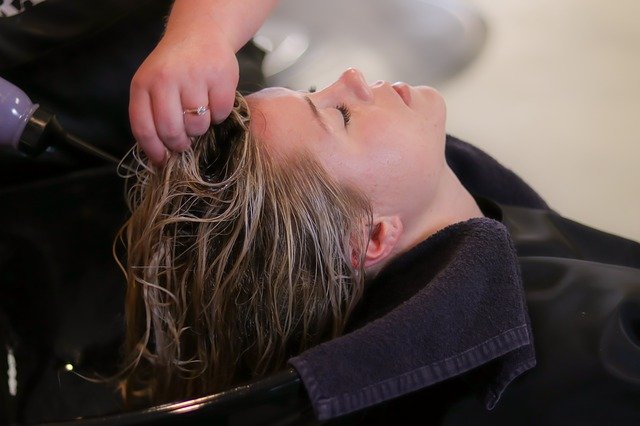 One of the best benefits of papaya is that it can help reduce dandruff when used in a hair pack.
One of the main causes of dandruff is a fungal infection.
Remove the seeds of raw papaya and blend the fruit with half a cup of yogurt.
Leave the paste on your hair for about 30 minutes and then, rinse with normal water.
Natural Conditioner:
Papaya can restore the life of your hair and make it soft and hydrated.
As it is rich in minerals, vitamins, and enzymes, papaya acts as a natural conditioner, making your hair softer and smoother.
Blend papaya, banana, yogurt, and coconut oil together into a thick paste. Apply it to damp hair. Wrap a towel or use a shower cap for half an hour to generate heat in your scalp. Rinse with water.
Add papaya to your diet, and enjoy all it has to offer.
This easily available fruit can do wonders for you. If you are aware of any other benefits of papaya please let us know with our comment section below.
Recommended Papaya Products to Try (Discount Links):
VLCC Papaya & Apricot Face Scrub
Conclusion:
In this article, I have shared a few major benefits of papaya in the human body
It has a solid nutritional profile as well, even though you are unlikely to eat a large portion at any one time.
So if you can take action for starting a healthy lifestyle, you can surely start reaping the benefits within days.
Please share it with your beloved ones who might find it helpful. It takes a few seconds to share.
Finally, let me know what do you think about this article on the benefits of papaya by leaving a quick comment below in the comment box.
---
If you want to write for us, check out our Write for Us section for details.
Benefits of Papaya FIC: Pixabay